New Rosabella with a Twist
Coloured gemstones take centre stage with these new fine jewellery suites from Rosabella!
Rosabella offers classic fine jewellery suites across stunning neckwear, wristwear and earrings. 
Diamonds have previously been the focus of this collection, this year however, our new Rosabella products are showcasing gorgeous, coloured gemstones! Our new suites are available in a choice of Blue Sapphires, Rubies and Emeralds, providing a contemporary twist to our timeless designs. 
Introducing four new suites and five new style bracelets to our comprehensive range, the new designs incorporate a variety of styles including: classic fine lines, alternating stones, trilogy accents and quatrefoil details. 
Designed inhouse by Domino Jewellery's Emily Bullock-Peters, discover our latest Rosabella designs for 2021 below.
'Our new 2021 Rosabella pieces have been designed to offer classical and timeless statement jewellery suites. This year the coloured gemstones provide a fresh alternative to the existing luxury fine jewellery already on the market'. - Emily Bullock-Peters
The Gemstone Suites
This new statement suite offers a trilogy accent design at its finest. Stunning graduated trios of coloured gemstones offer an eye-catching twist.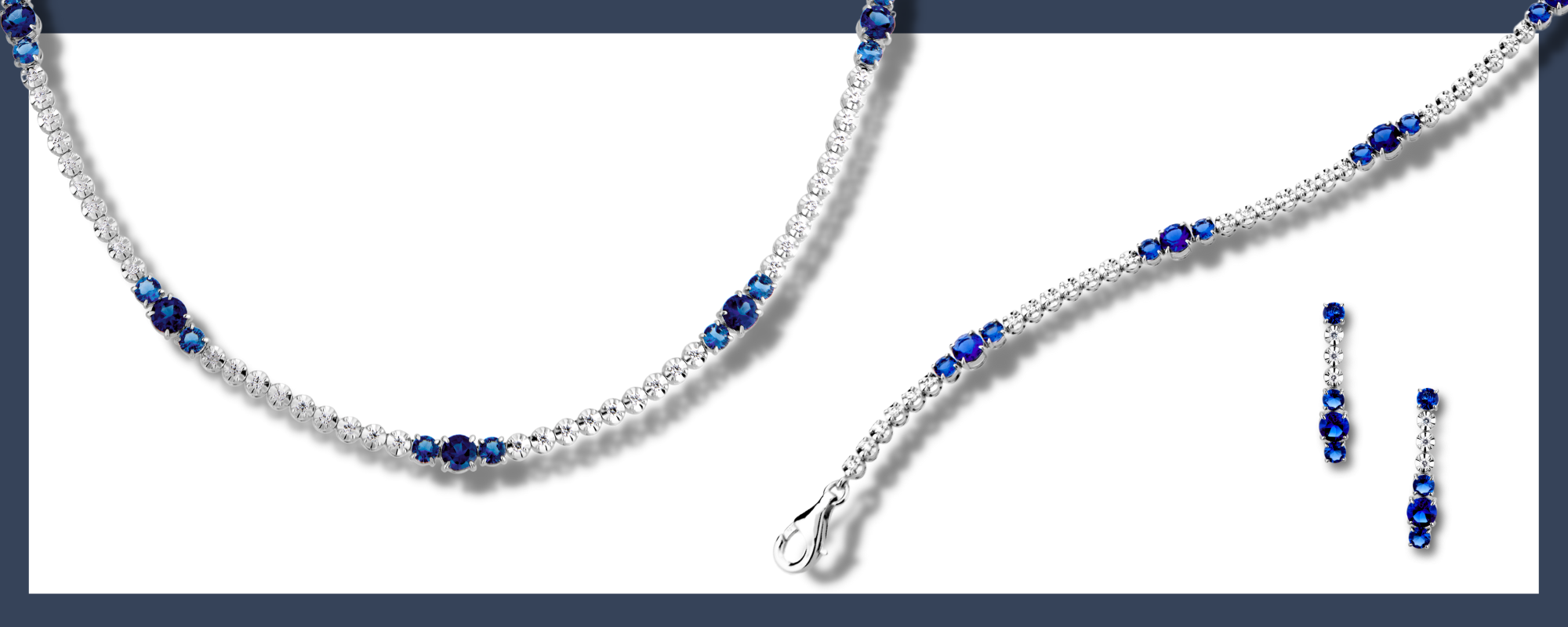 This contemporary design with quatrefoil diamond details and accent-coloured gemstones creates a breath-taking and luxurious jewellery suite.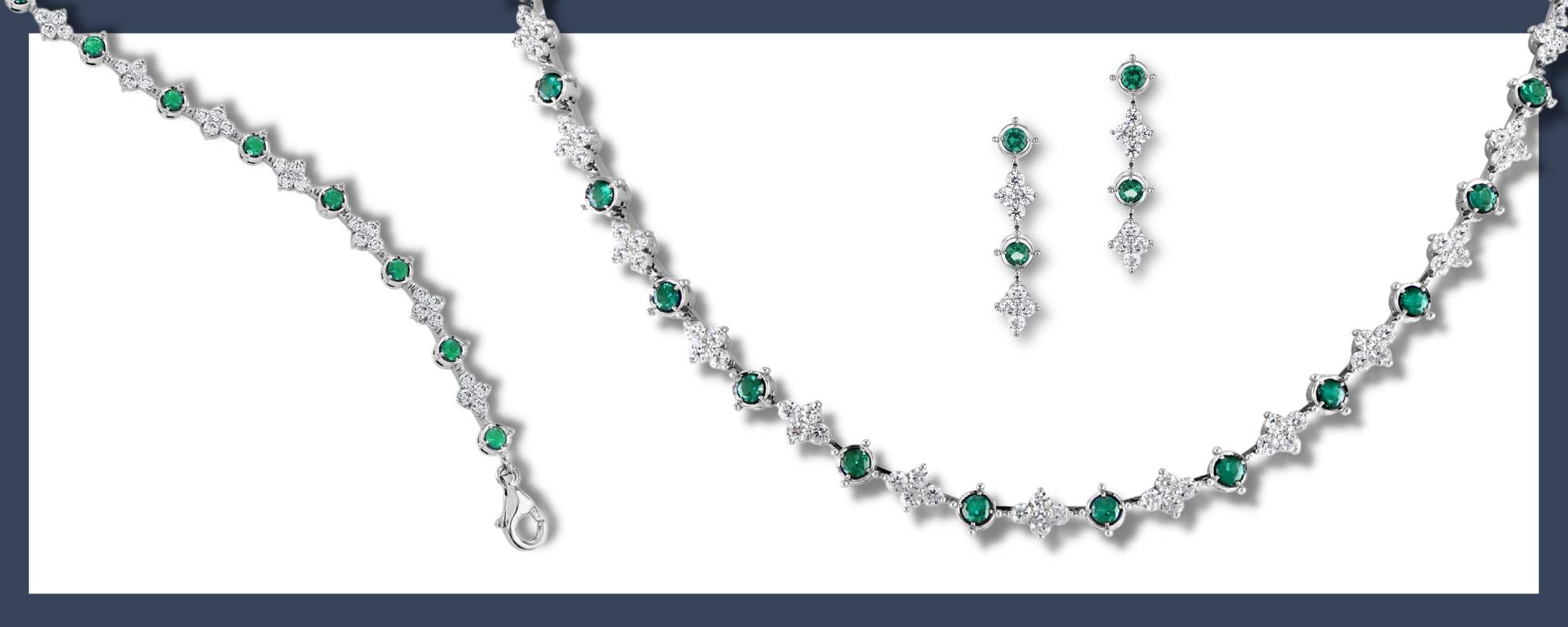 'We are excited to introduce coloured gemstones to our classical, timeless Rosabella designs. After seeing our existing Rosabella range grow in popularity, we felt it was the perfect time to add this colourful twist to meet customer demand'. - Emily Bullock-Peters
Alternating coloured gemstones creates another dimension to this gorgeous single row classical design.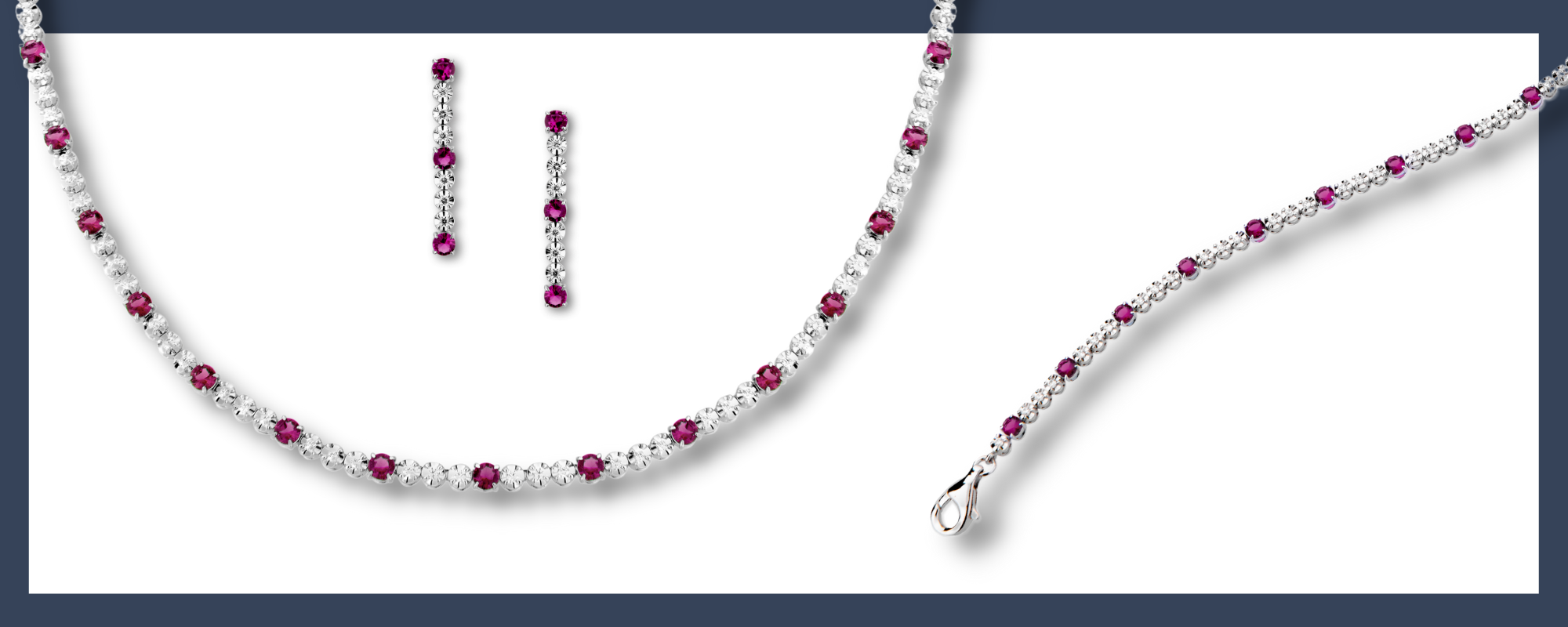 It's also available as a double row design, perfect for those who adore decadent styles.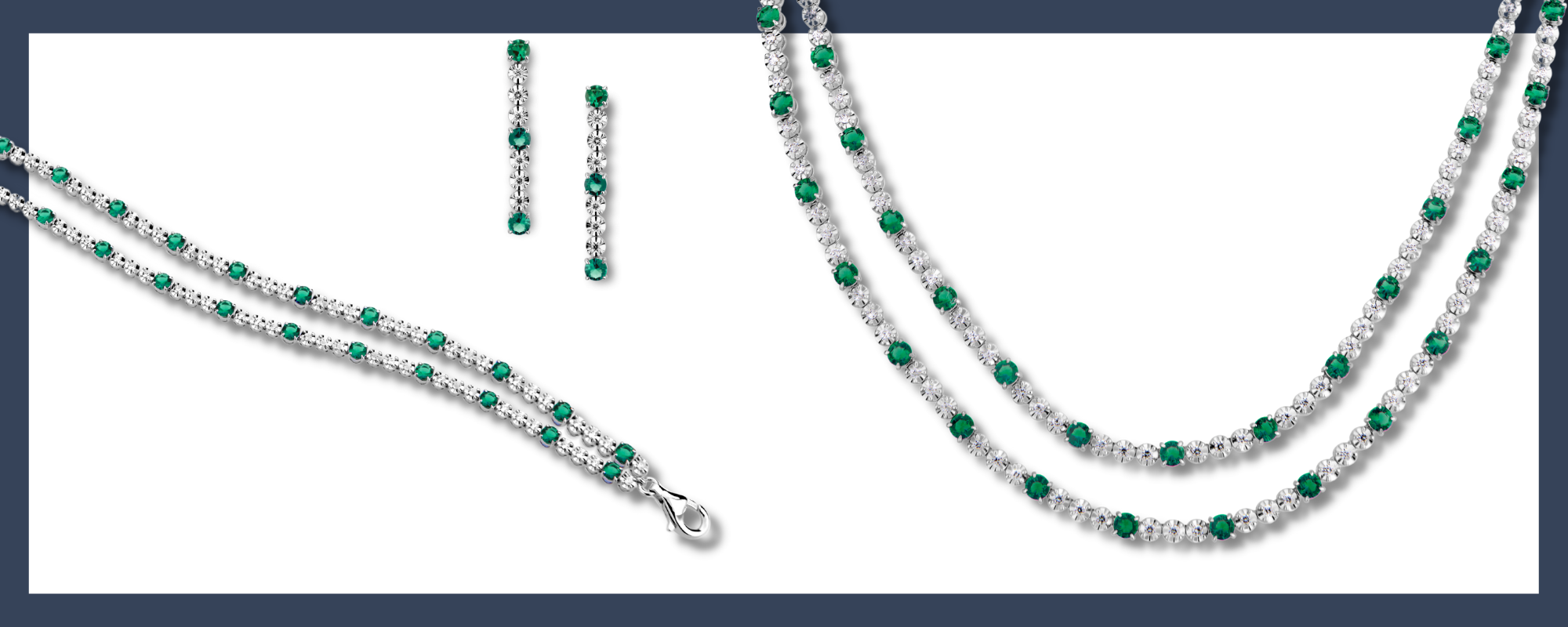 You can explore our newly launched Rosabella by clicking here. 
Alternatively, browse the existing classical Rosabella jewellery.
Not an online customer with us? Simply follow the link to sign up: Become a Customer
Alternatively, you can get in touch via telephone: +44 (0) 121 236 4772, WhatsApp: +44 (0) 7423 076 623 or e-mail us on: info@dominojewellery.com