The Resurgence of Yellow Gold
The timeless quality of yellow gold has seen a resurgence in its popularity across all jewellery offerings, including engagement and wedding rings.
The 1990's saw yellow gold fall out of favour, with many opting for white gold or platinum alternatives as they were considered to be more contemporary.
However, with celebrity influence such as Kendell Jenner's preference for statement yellow gold jewellery and Megan Markle's infamous three stone yellow gold engagement ring, we're pleased to say that we're seeing the rise of yellow gold jewellery again!
Whilst white metals offered a contemporary feel to bridal jewellery, those who are looking for a more timeless, vintage design are shopping yellow gold. For many couples, there is a sentimental value to yellow gold wedding rings and engagement rings, as they're often associated with family jewellery worn by older generations.
The modern couple often seek out alternative and edgier fashions, and as yellow gold hasn't dominated the wedding industry for 20 years, yellow gold jewellery is offering newness and an unconventional option.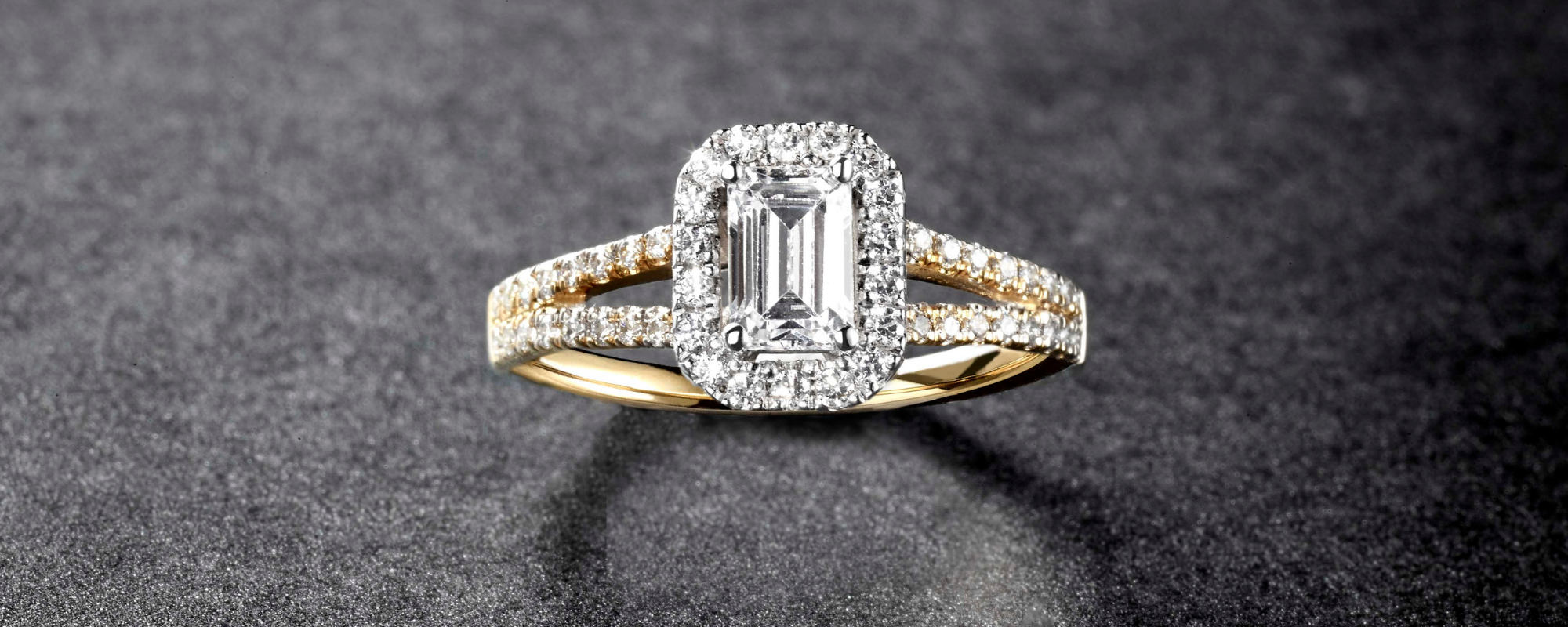 Yellow Gold Solitaire Rings
A classic design to go with a timeless metal; we offer a huge range of solitaire diamond rings, featuring a variety stone shapes and shoulder styles. 

Yellow Gold Halo Rings
The Halo, which debuted in the 1920's add a touch of vintage glamour in yellow gold. 

Yellow Gold Shaped & Decorative Rings
Popular in both bridal jewellery and every day wear, our shaped and decorative designs are stunningly fresh in 18ct yellow gold.

We're proud suppliers of a comprehensive range of wedding rings and engagement rings, which are all available in 18ct and 9ct yellow gold. Don't worry if your customers are still looking for an alternative to yellow gold though, as we also supply them in platinum, as well as 18ct and 9ct white gold and rose gold.