Heritage
In celebration of Queen Elizabeth II's Platinum Jubilee we have delved into our archive to create a stunning collection encapsulating the regal heritage of Britain.
This stunning collection offers seven diamond rings, one marking each decade. Discover how we developed the Heritage collection.
Our very own 75th anniversary as a business and the Queen's platinum jubilee this year, offered the perfect inspiration for the curation of the Heritage collection.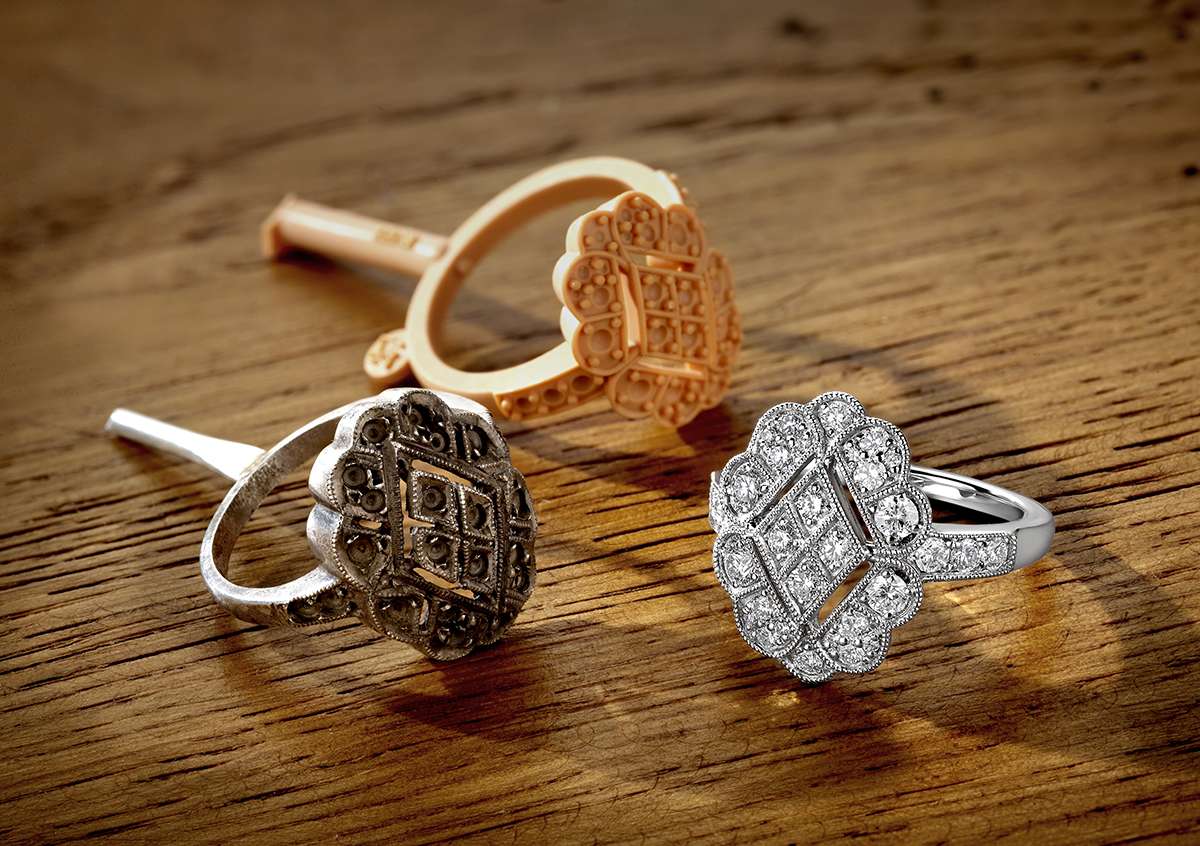 An exploration of our archive uncovered ring designs, which were originally hand-crafted using traditional methods and were a true insight into our heritage and history.
Seven rings were chosen from the archive, one to mark each decade of the Queen's reign. The chosen designs feature vintage aesthetics, which are perfect for current market trends for vintage tastes.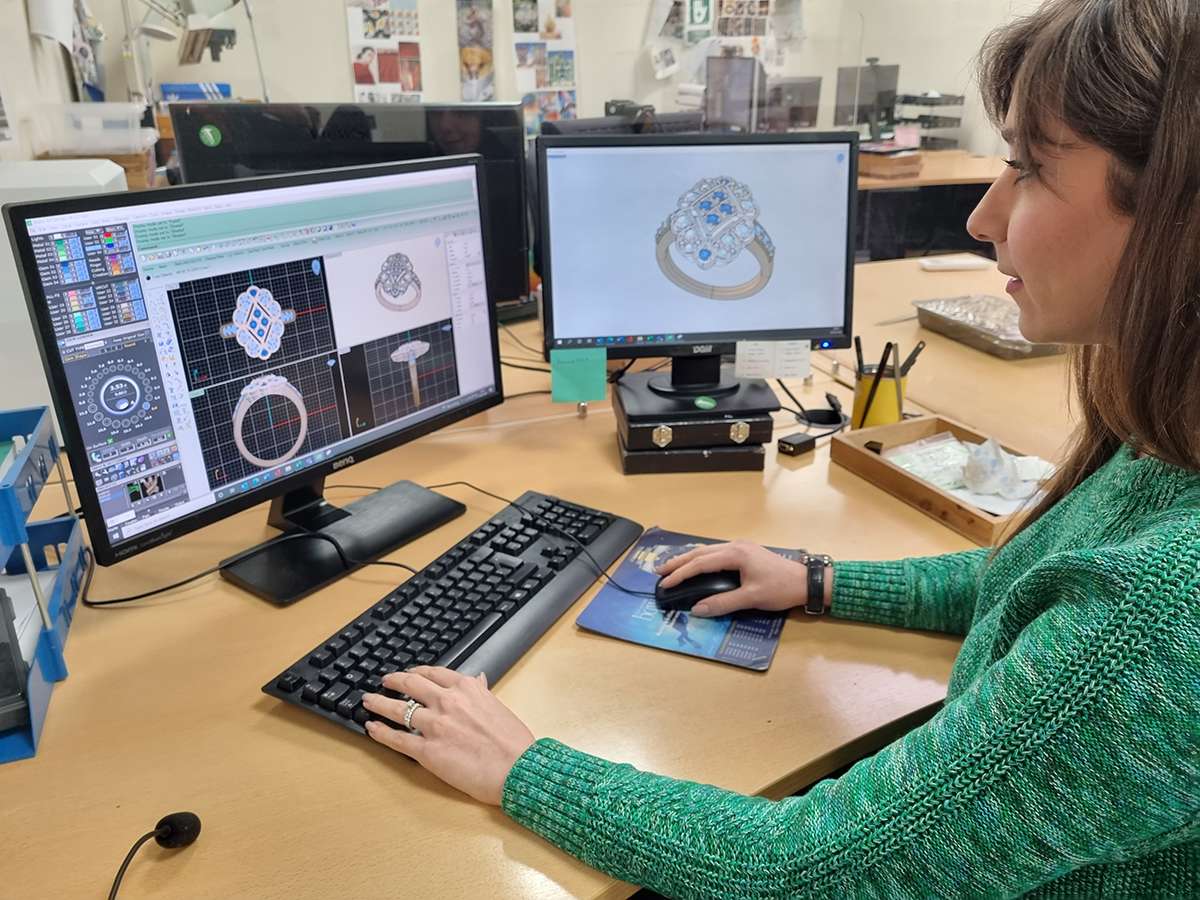 Our talented design team updated the pieces using cutting-edge technology, bringing them in-line modern manufacturing techniques and fine-tuning them for the modern market.
With subtle tweaks to preserve the vintage and regal look of the pieces, the updated designs sought to offer big impact, offering more diamonds and generous scope.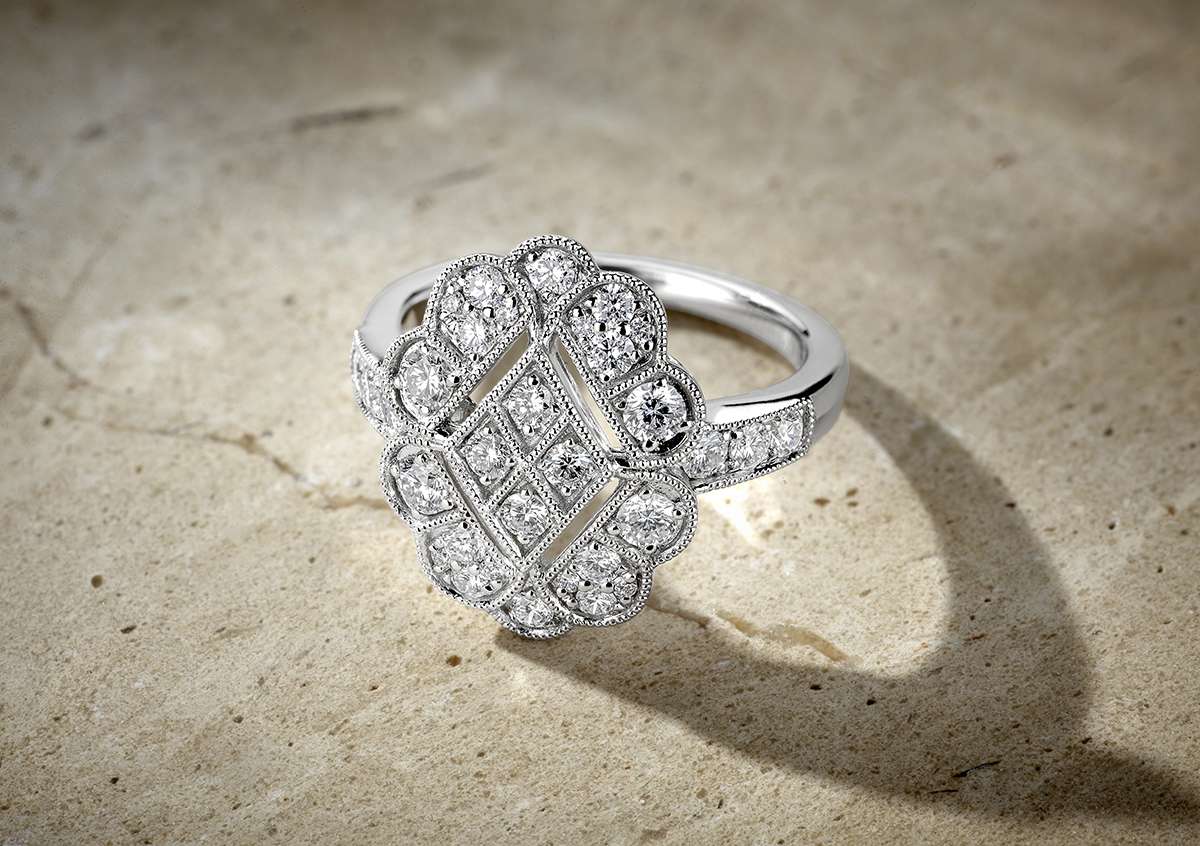 We're pleased to announce that our Heritage collection is now available. The timeless collection, offers impactful styles and encapsulates our proud British heritage, providing a unique story to share with your customers.
Need an online account? Register here: Sign Up
Alternately, you can get in touch via telephone: +44 (0) 121 236 4772, WhatsApp: +44 (0) 7423 076 623 or e-mail us on: info@dominojewellery.com