Jewellery layering is continuing to be popular, from rings and neckwear, to ear stacks!
2023 is continuing to see consumers using jewellery as a way to express their individuality, and this is where ear curations are leading the way! With an array of hoops, studs and cuffs dominating the market, consumers are able to curate their personalised ear stacks to suit their unique styles.

Whether creating an a asymmetrical curation across both ears, or a more design led stack, this trend allows for creative expression in jewellery.

With the ear stack market exploding, this was a trend we couldn't ignore.

Introducing a range of stunning earrings, designed to be worn either alone or as part of a curated ear stack. Our new online exclusive collection offers on-trend earrings in 18ct gold.
HOOPS: THE JEWELLERY STAPLE
We believe every ear curation needs classic hoops, which are perfect for lobe wear. Our new Ear Party range offers two key styles from minimalist yellow gold to glamourous diamond set white gold pieces.
SHOP BY DESIGN
Our new Ear Party range offers a versatile mix of hoops, huggies, and labret studs. These designs can be worn as a design-led curations, simply shop by 'Earring Design' to discover complimentary suites.
Floral Party: Inspired by the beauty of nature, this suite incorporates organic shapes and curves.
Deco Party: Inspired by Art Deco design, this suite features milgrain detailing and geometric shapes, which are absolutely ideal for vintage tastes.
Boho Party: This suite features modern silhouettes for a sleek look.
Sparkle Party: Designed in 18ct white gold and adorned with diamonds, Sparkle offers a scattered design and a celestial look.
SHOP BY EARRING TYPE
Alternatively, the styles can be mixed and matched for the ultimate choice. Simply shop by 'Earring Type' to discover the range.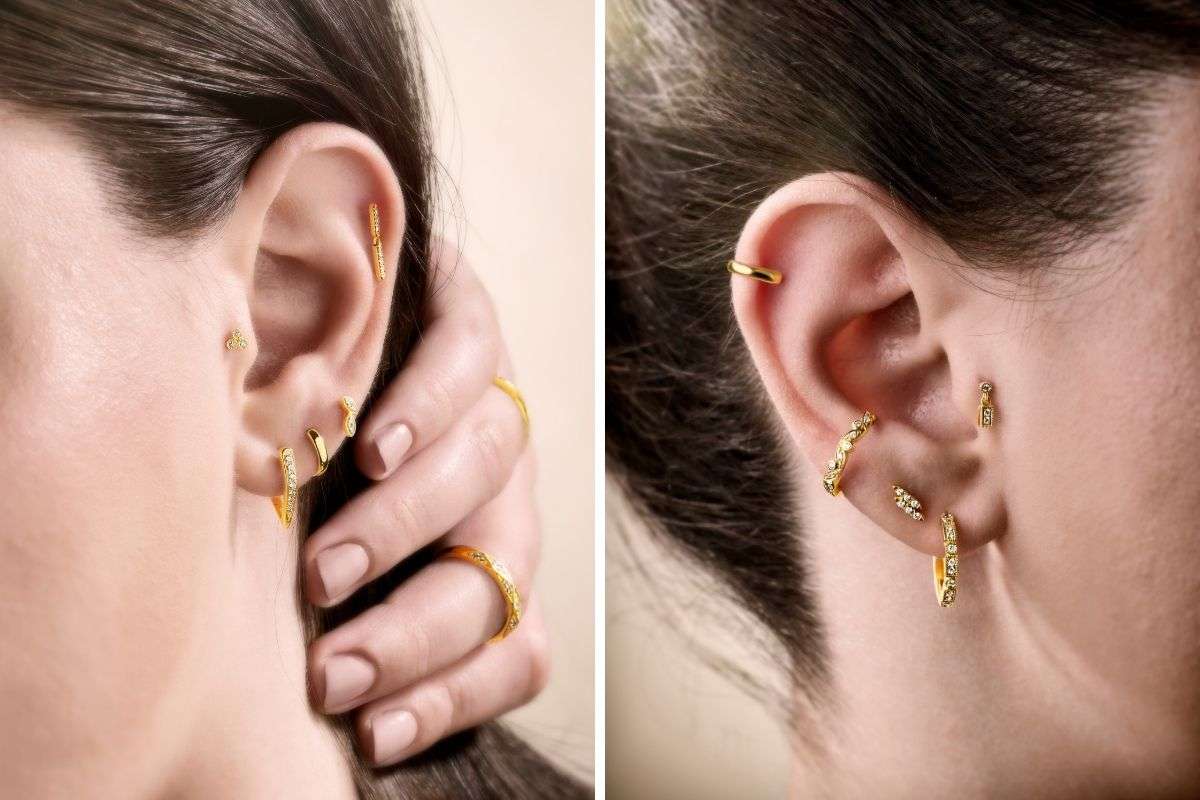 To discover more, shop online by following the link.
Telephone: +44 (0) 121 236 4772