Discover Anthology: The Inspiration behind the Designs
Discover Anthology: our curated collection of fine jewellery!
Since its launch in 2017, Anthology has proven to be a popular and innovative concept with jewellery retailers. We've continued to refine the collection, year on year, creating on trend and comprehensive jewellery ranges.
Anthology was developed with the end consumer in mind. Each individual range offers a variety of jewellery including neckwear, wristwear, earrings and rings. Each has been designed with its own back story, which not only provides a unique selling point for each piece, but also provides more choice for consumers who are looking to purchase jewellery with which they connect with on a personal level.
Designed in-house by our award winning team, Anthology incorporates diamonds and coloured gemstones, offering unique styles to suit all tastes and budgets.
Perfect as singular items or as a finished suite, guaranteed to create impactful festive displays, explore some of Anthology and the story behind them below.
Barleycorn
Inspired by swaying cornfields bathed in golden summer sunshine.
One of our most popular suites is undisputedly Barleycorn. Offering both statement jewellery as well as daintier and delicate styles, this collection captures some of natures beauty within its design.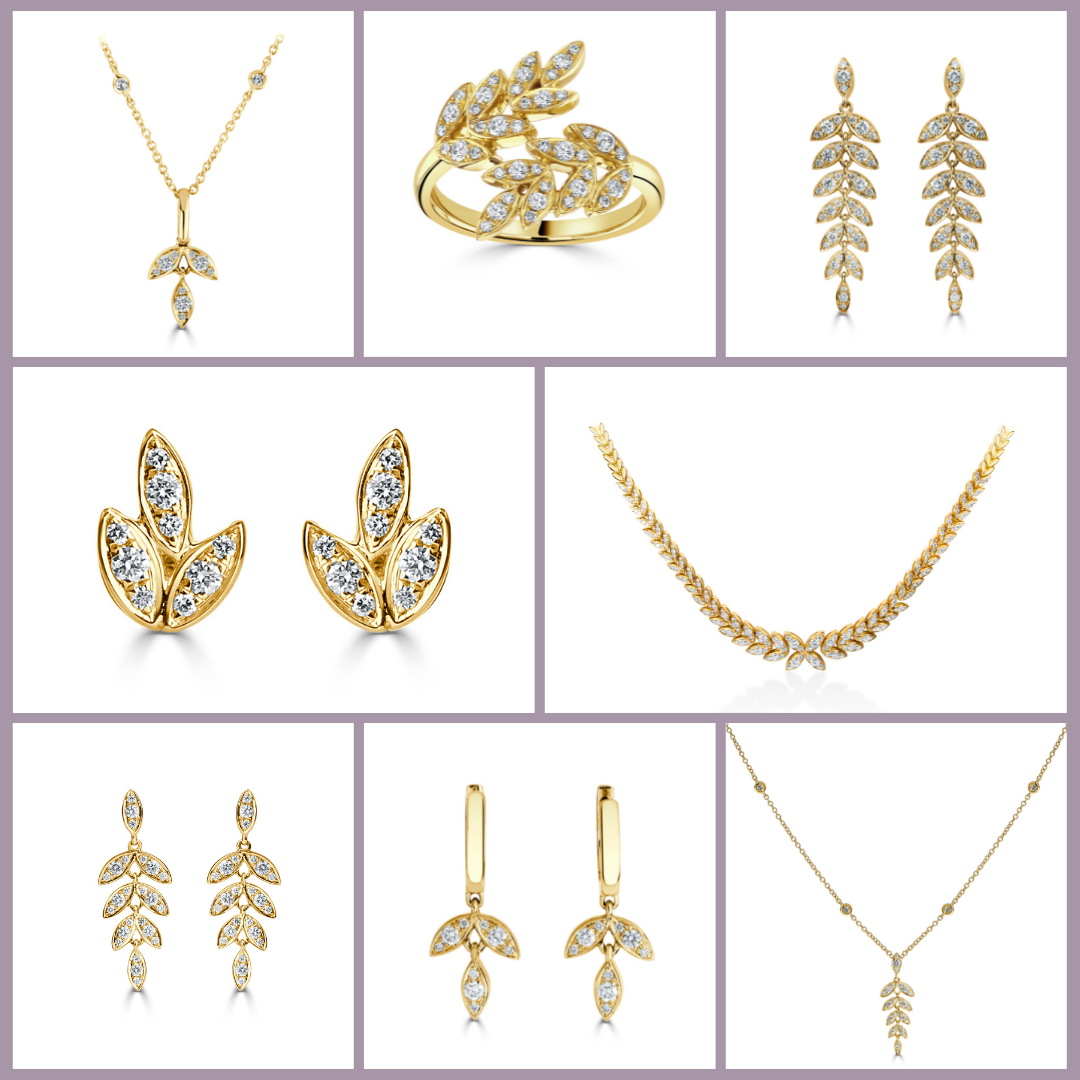 Jazz
Inspired by the exuberant glamour of the Art Deco era. 
Similar to Barleycorn, Jazz also offers a variety of pieces, from statement jewellery to daintier styles. This show-stopping collection perfectly captures vintage glamour, and is home to its very own blue sapphire design.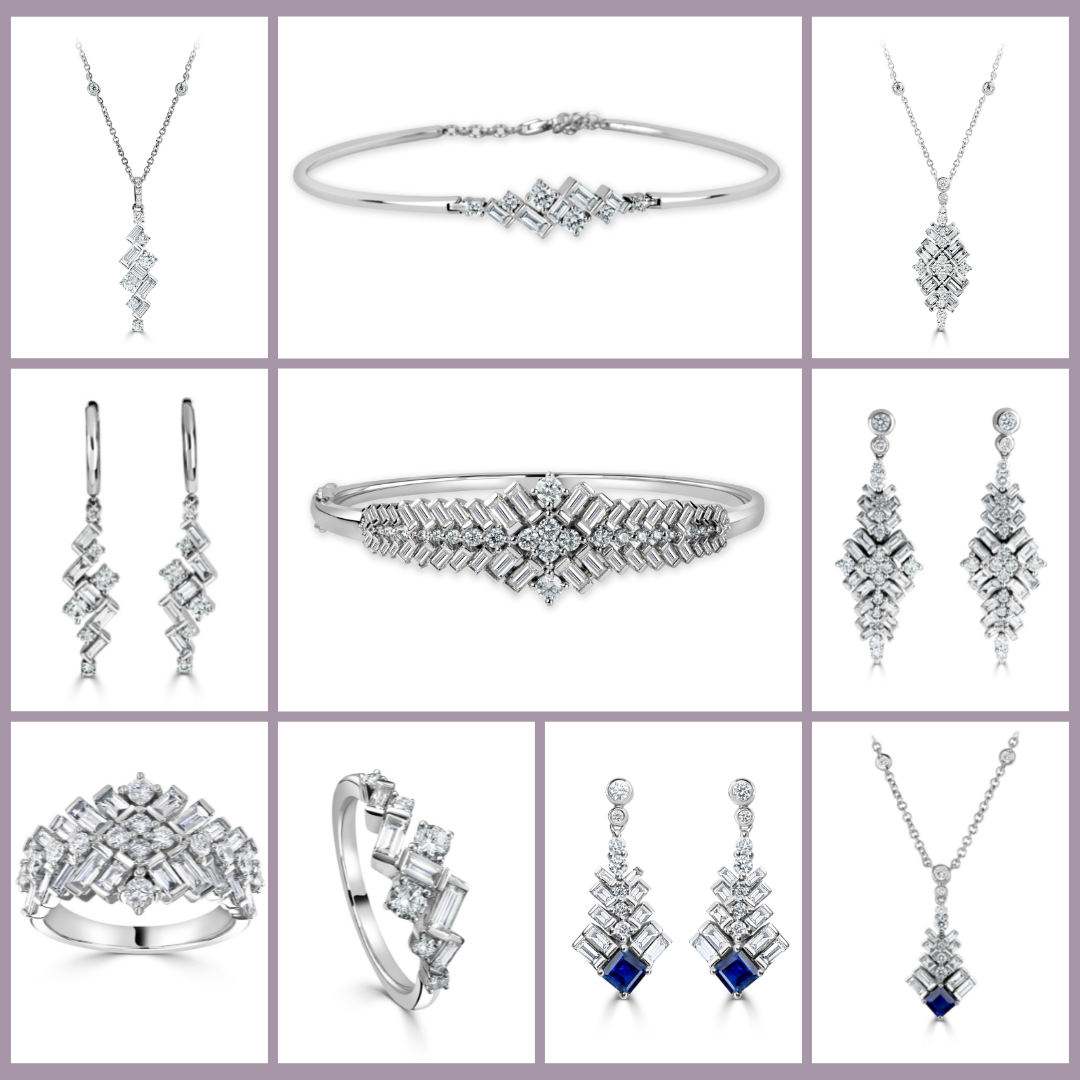 Dew
Inspired by fresh dew at dawn glistening in the morning light. 
Another comprehensive collection available from Anthology is the gorgeous Dew. Incorporating round diamonds of different sizes and cascading stones, these jewellery designs glisten and offer elegant impact. This collection also offers designs with blue sapphire.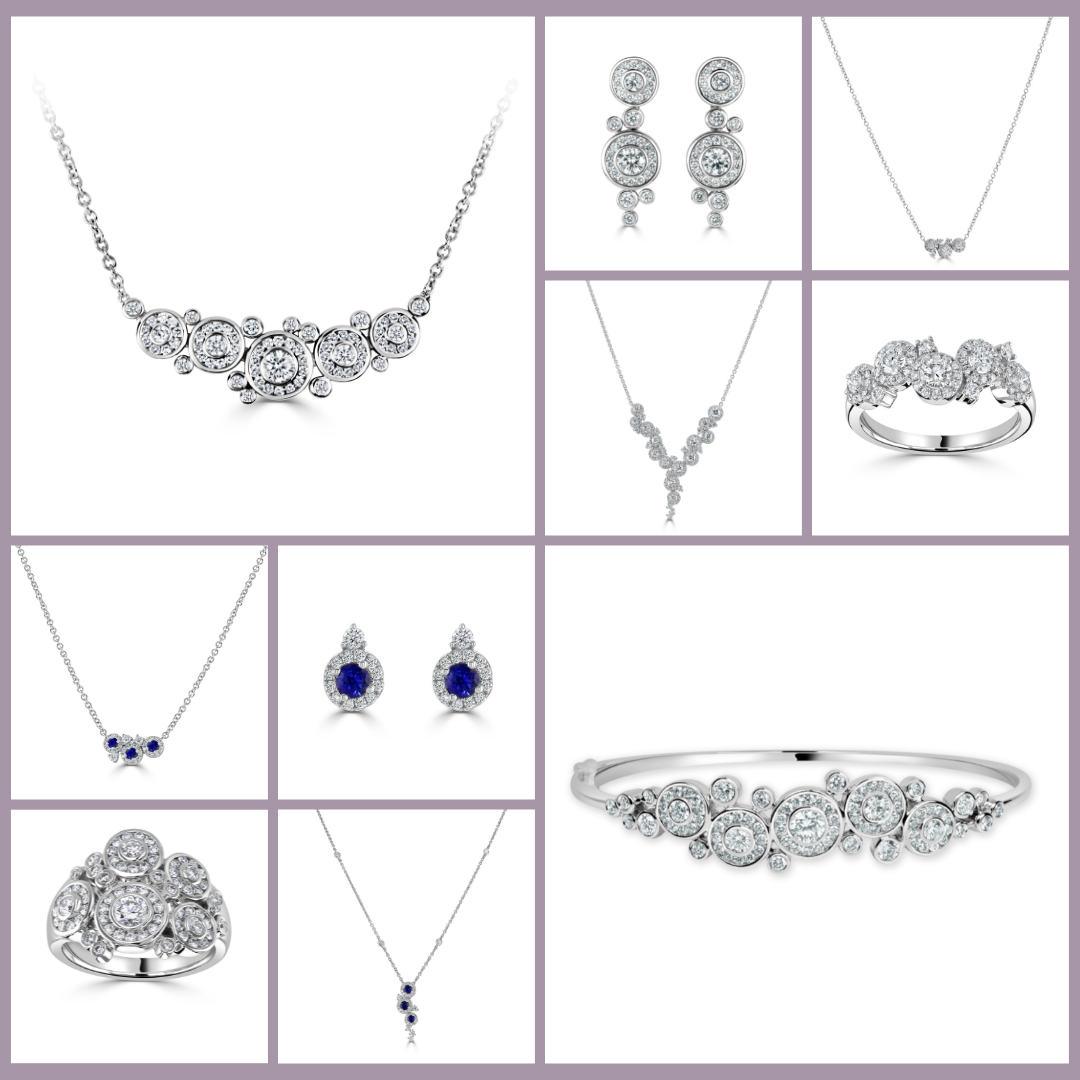 Confetti
Inspired by confetti cannons and streamers to celebrate life's most joyous moments.
Confetti offers a contemporary design consisting of scattered diamonds and multi-coloured sapphires. It's perfect for modern and colourful tastes.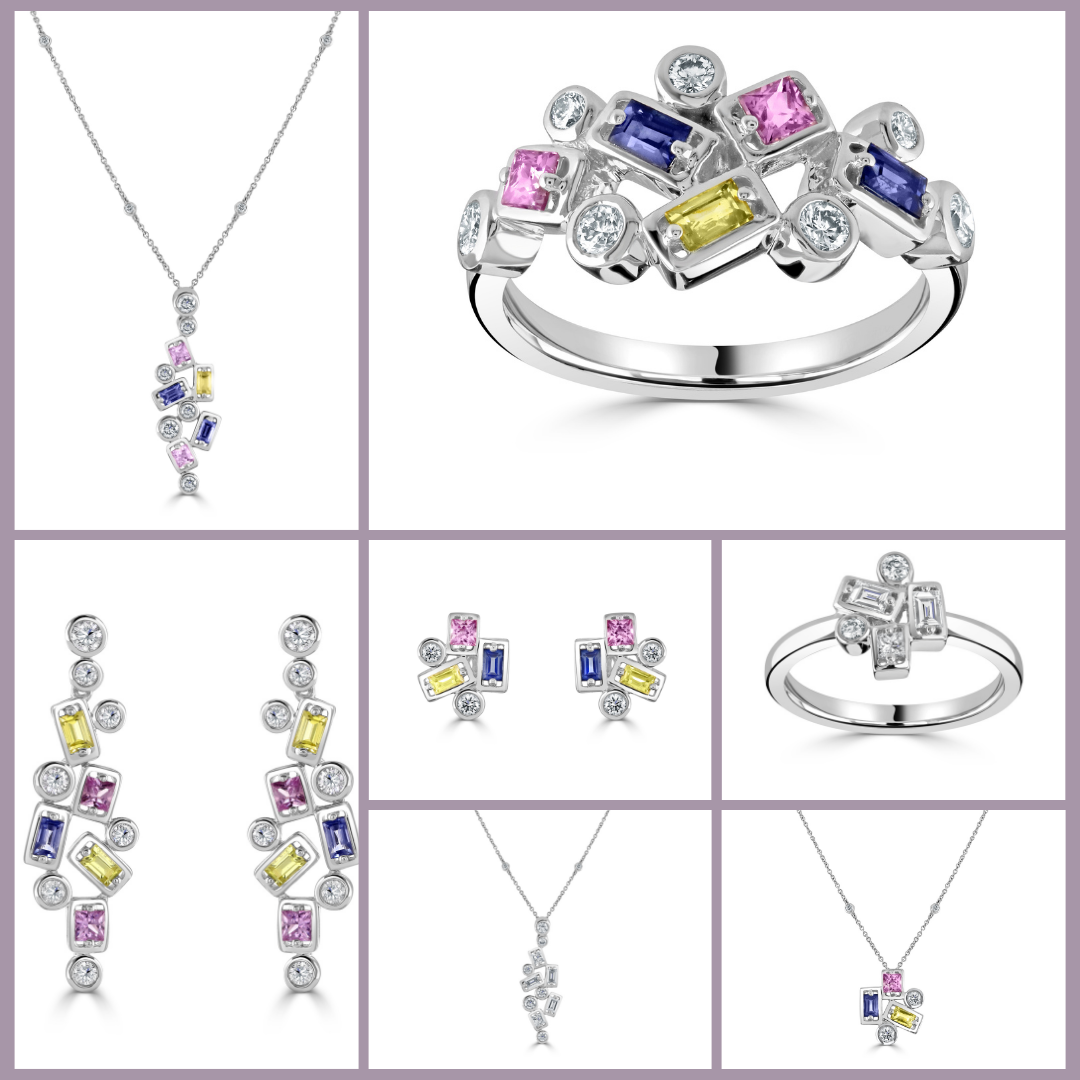 Cosmos
Inspired by celestial galaxies, night skies and wishes made on shooting stars. 
Cosmos offers commercial designs, incorporating classic star shapes and diamonds in elegant formations.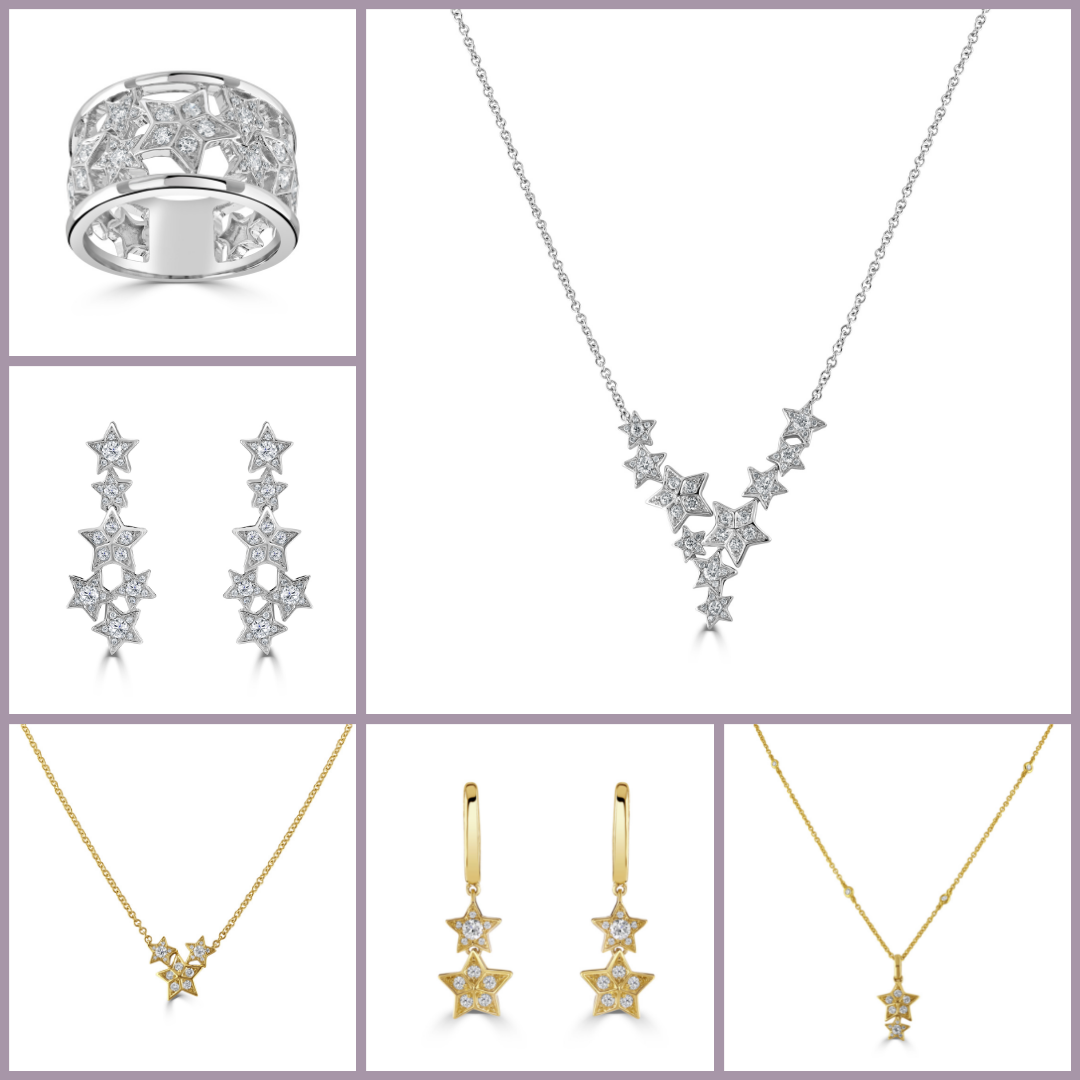 Bijou
Bijou from Anthology offers a stunning range of earring and pendant designs, available set with a choice of diamonds, blue sapphires, emeralds or rubies. 
These dainty pieces draw inspiration from their namesake and are perfect for gifting. Here's some of our favourite Bijou designs.  
Top Left: Plume in Emerald
Top Right: Sunray in Ruby
Middle: Ribbon in Yellow Gold
Bottom Left: Tiara in Blue Sapphire
Bottom Right: Droplet in White Gold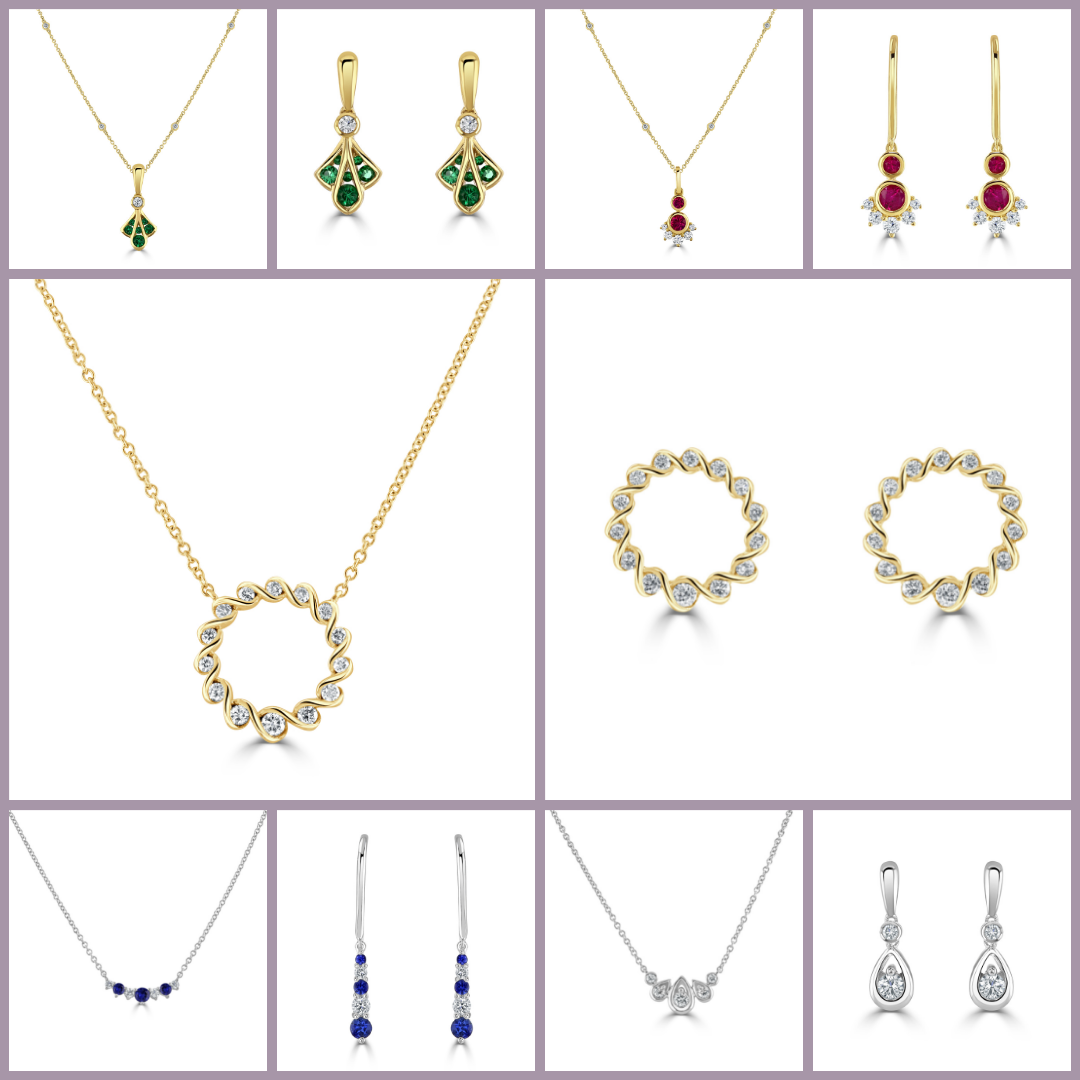 Explore the entire Anthology collection by clicking here. 
Not an online customer with us? Follow the link to sign up: Become a Customer
Alternatively, you can get in touch via telephone: +44 (0) 121 236 4772, WhatsApp: +44 (0) 7423 076 623 or e-mail us on: info@dominojewellery.com