The Domino Website: The New Wedding Rings Journey
WE'VE LAUNCHED OUR NEW WEDDING RING JOURNEY AND FINDING THE PERFECT WEDDING BAND HAS NEVER BEEN EASIER!
2020 saw the launch of our online certificated diamond list and following its success, as well as listening to feedback, we've launched a whole new online wedding ring journey to ensure our jewellery retailers have the best and easiest shopping experience with us.
The new website design layout allows users to quickly navigate to find what they're looking for, whether it's plain bands, a diamond set wedding ring or one of our shaped and decorative designs.

The plain bands category allows you to filter down by profile, such as Court, D-Shape and many more. Within the chosen profile, you can preview between light weight, classic weight and heavy weight, select the shank width and finger size, as well as different metal colours. The images update based on your selection, as does the price, so you can know exactly what to expect.  
We have a handy pop-up tool to add a finishing touch too, so you can provide personalisation to our plain wedding bands.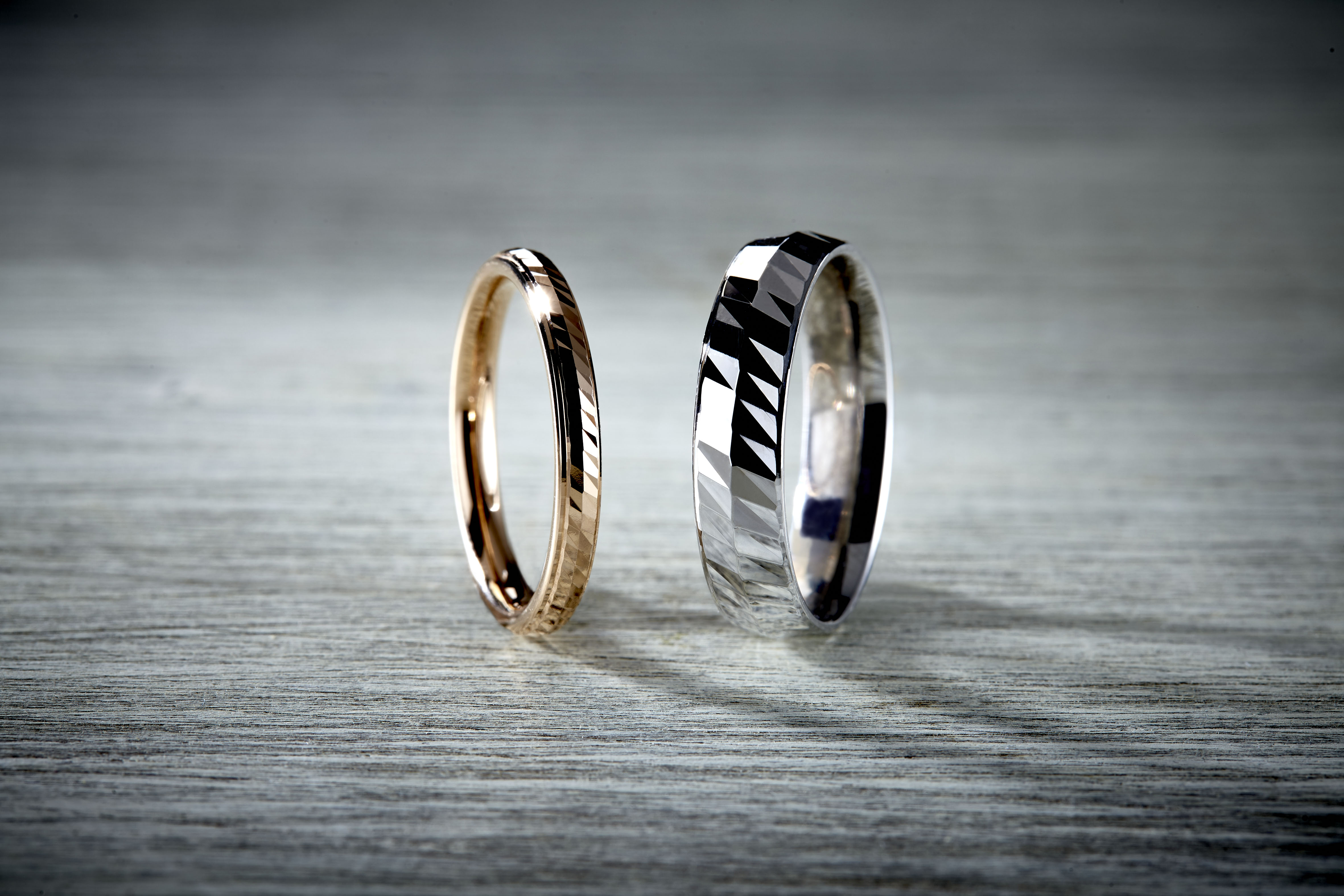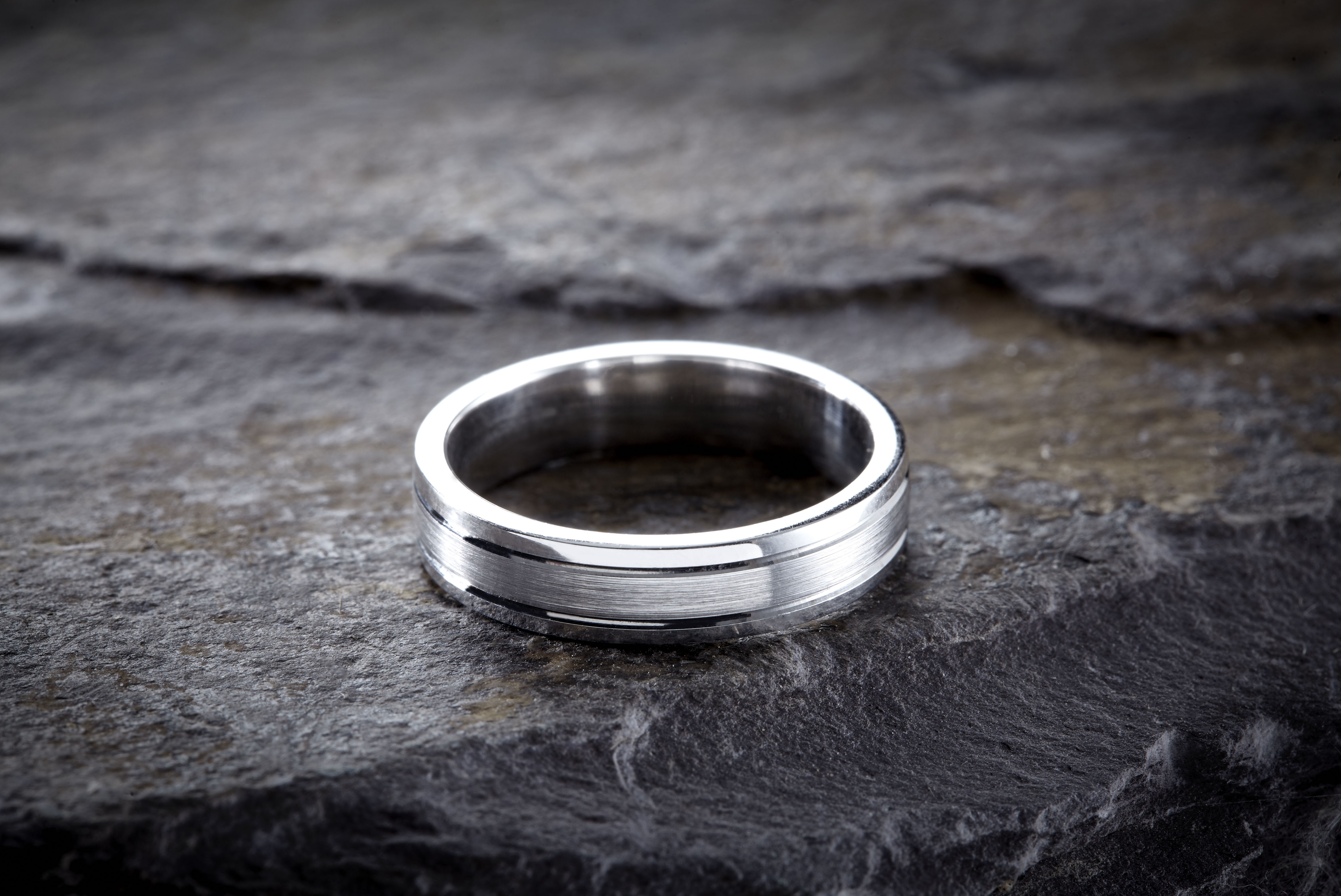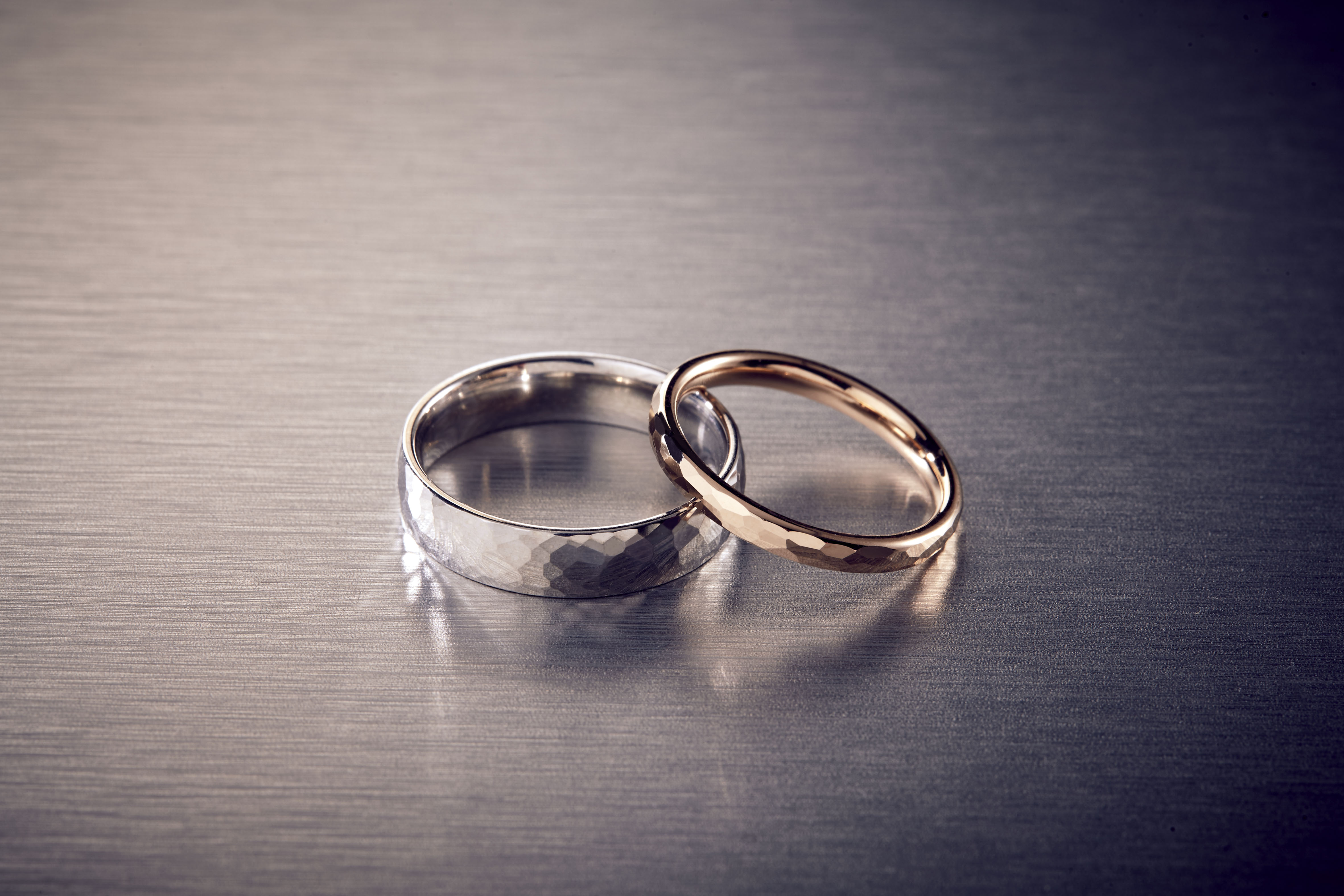 Shopping Diamond Set Bands
Our diamond set wedding bands can be shopped by diamond coverage or carat weight.
When shopping by diamond coverage, our easy to use filter allows you to interchange and preview between 100%, 60%, 50% or 40% coverages, different band widths and metal colours, whilst updating the cost so you can meet those important price points.  

Alternately, you can shop by carat weight, where you can use our carat weight slider to quickly change and preview the design and pricing.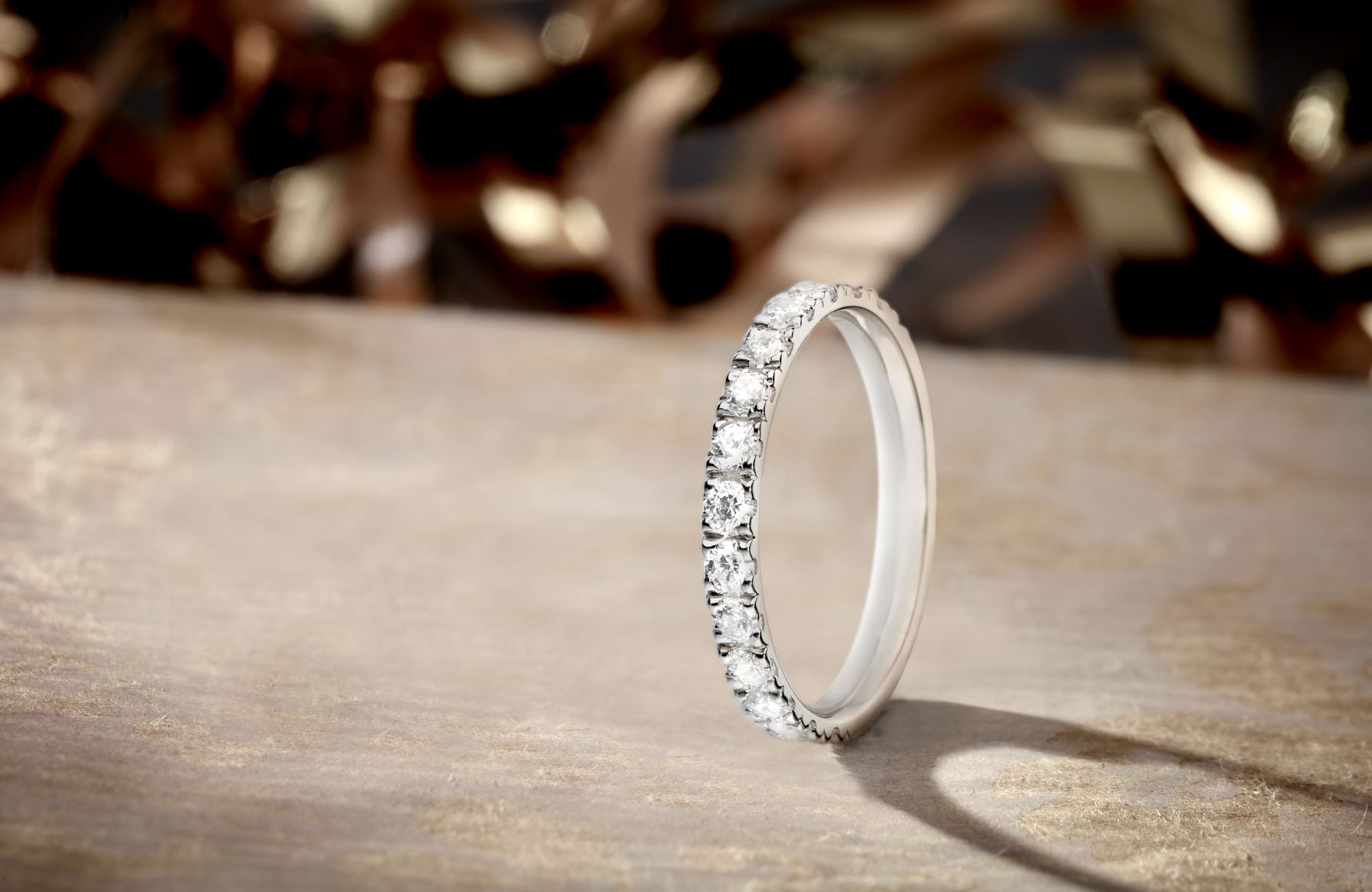 Shopping Shaped & Decorative
Refine our offering by silhouette, such as straight decorative bands, U, V or twisted silhouettes. Or browse our vast range of shaped & decorative designs, helping you guide your customer through the options and inspiring them with possible stacking options.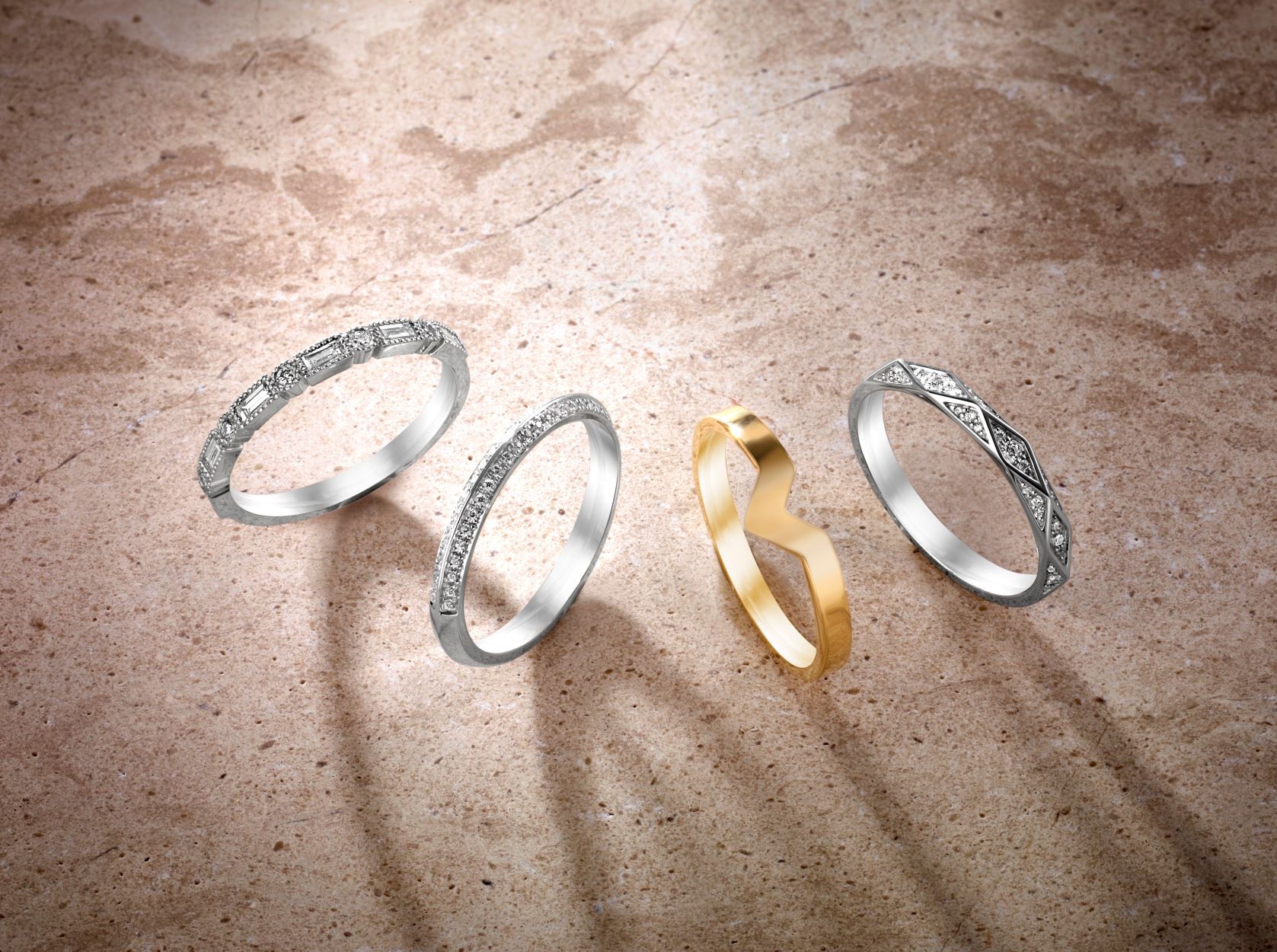 Our website and online tools have been designed and created for you to use instore with consumers. 
The Domino dashboard allows you to personalise your account, including applying your own logo and brand colour as well as the ability to apply your retail mark-up to pricing, so you can use the website as an extension of your own. 
Start shopping with our new Wedding Rings journey today! 
Not an online customer with us yet? See the sneak peak video of our website features below: 
Simply follow the link to sign up: Become a Customer
Alternately, you can get in touch via telephone: +44 (0) 121 236 4772, WhatsApp: +44 (0) 7423 076 623 or e-mail us on: info@dominojewellery.com